Ultrasonic anti-blinding technology for sieving fine pharmaceutical powders
Ultrasonic anti-blinding can increase both productivity and sieving flexibility in a range of powder processing applications
The Vibrasonic Deblinding System from Russell Finex has successfully eliminated screen blocking or blinding
Screen blocking or blinding is a common problem when sieving fine pharmaceutical powders on screens of 300µm and below. It occurs when one or a combination of particles sits on or in an aperture of the mesh and stays there, preventing other particles from passing through these openings, and it is particularly common with powders that are sticky or that contain a lot of particles that are similar in size to the mesh apertures. When blinding occurs, the useful screening area and the screens overall capacity are reduced, slowing down production levels.
An ultrasonic anti-blinding system can eliminate all of these problems. In ultrasonic anti-blinding, an ultrasonic frequency is applied to the sieve mesh using an acoustically developed transducer. The frequency breaks down the surface tension, effectively making the stainless steel wires friction-free and preventing pharmaceutical particles that are slightly greater and smaller than the mesh from blinding or blocking the screen mesh.
This technical article takes an in-depth look at screen blocking or blinding and how it can impact on the production process. Case studies highlight how the Vibrasonic Deblinding System from Russell Finex has successfully eliminated screen blocking or blinding, revolutionising the screening of fine powder.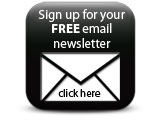 Contact Russell Finex's experiences sales engineers if you want to learn more about implementing the ultrasonic sieve anti-blinding in your manufacturing process.
Featured Companies