Unilife develops technologies for targeted drug delivery
Devices to enable and enhance delivery of injectable therapies to the eye
Unilife Corporation has developed two new technologies for targeted drug delivery to enhance patient outcomes for many acute and chronic conditions where limited treatment options are available.
These proprietary device technologies for microlitre doses and drug depot deployment have broad applicability across a number of therapeutic areas, including targeted organ delivery to the eye, brain, ear or liver, as well as the delivery of novel therapies such as sirNA, microRNA and gene therapy.
York, PA, US-based Unilife has developed two distinct brand platforms that are said to be ideally suited to the delivery of injectable therapies to the eye.
The first is the Depot-Ject platform, which uses some features of the Unifill system of automatic, user-controlled needle retraction technology to enable a doctor precisely to implant a drug depot (solid or oil based substance) into a targeted region of the body, such as the eye, for the release of an active pharmaceutical compound in a consistent way over an extended duration of time.
The second is the Ocu-Ject platform, which enables precise delivery of microlitre sized doses to the eye.
Under laboratory testing, this technology has been demonstrated to deliver a 10µL dose with a standard deviation of only 0.2µL (2% standard deviation) compared with a 1mL tuberculin syringe of 2.9µL (31% standard deviation).
By significantly reducing the risk of over-dosing or under-dosing, Ocu-Ject devices can help to maximise clinical outcomes, minimise patient pain and enhance compliance with drug labelling, the firm says.
Unilife's CEO Alan Shortall said: 'Since commencing an ongoing collaboration with a global pharmaceutical company to develop a specialised device for targeted organ delivery, we have identified many additional areas where we have been able to leverage our proprietary technologies to address other unmet customer needs.
'Our innovative device solutions for drug depot deployment and microlitre dosing offer a wide range of opportunities to improve patient comfort and safety, optimise clinician convenience, and enable or enhance the commercialisation of drugs designed for targeted or localised delivery to many areas of the body, including the eye.'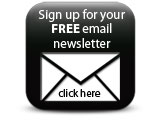 Shortall added that Unilife has started discussions with a number of interested pharmaceutical companies with the aim of entering into collaborations to address many fast-growing, high-value markets.