Unilife introduces instant patch pump for insulin
Imperium combines therapeutic advantages of pumps with low cost and convenience of prefilled pens
The Imperium instant patch pump for insulin has been added to the portfolio of Unilife
Unilife, a US developer of injectable drug delivery systems, has added the Imperium platform of instant patch pumps for insulin to its portfolio.
Imperium is a prefilled, disposable, multi-day wearable insulin pump that does not require filling or assembly by the patient. Because it is prefilled and pre-assembled like an insulin pen, only three steps are needed to start continuous subcutaneous insulin infusion, with on-demand bolus delivery available tthrough the simple push of a button.
Imperium can include wireless connection, such as Bluetooth LE, to integrate with smartphone apps for patient reminders and status updates. With data connectivity available, healthcare providers also have access to real-time or historic data to tailor the insulin therapy for each patient to achieve and maintain glycemic control.
The device can be supplied to an insulin partner or partners ready for filling and packaging using standard pharmaceutical processes, materials and equipment. Insulin partners can then sell the prefilled, fully-assembled device through existing commercial channels. As a prefilled, high-precision device with a delivery resolution of 0.5µL, Imperium is suitable for use with high concentration insulins up to U-500.
Alan Shortall, Chairman and Chief Executive of Unilife, said: 'Imperium combines the therapeutic advantages of a pump with the low cost and convenience of a prefilled, disposable pen. By addressing specific unmet market needs and creating value for all diabetes stakeholders, it is set to empower millions of insulin-dependent patients to achieve and maintain glycemic control.'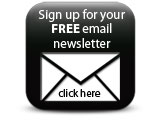 'Unlike with traditional pumps or patch pumps, Imperium is designed to allow a selected insulin partner or partners to supply a complete basal-bolus insulin therapy directly to the patient under a single prescription at a price that is as attractive for reimbursement as prefilled pens. As a compact, ready-to-use and fully integrated insulin system requiring minimal steps for convenient, multi-day wear, it is well positioned to help improve patient adherence and generate positive healthcare outcomes.'