Univar to distribute Pharmaline range
Includes more than 20 brands for topical applications and solubilisation
Chemicals distributor Univar has added BASF's legacy Cognis Pharmaline high-purity oleochemicals for topical applications and solubilisation to its portfolio.
There are more than 20 brands in this series for pharmaceutical applications.
Univar has been distributing BASF's speciality pharmaceutical ingredients in Sweden, Finland, and Norway since 2003 and expanded into the Baltics in 2011.
'The expanded range will provide high-performance products that meet the specific needs of the pharmaceutical industry,' said Jochen Seifert, senior key account manager, BASF Pharma.
'Univar's extensive on-the-ground distribution network and strong links in the region have given us a valuable insight into this marketplace.'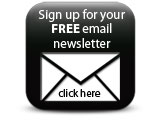 The Cognis Pharmaline range includes Kolliphor solubilisers and emulsifiers with high bioavailability, Kollisolv monographed solvents, Kolliwax consistency factors and Kollicream emollients with adaptable spreading value and water permeability. They are said to provide high-performance, stable formulation while ensuring an appealing look and feel for the user.