VBI Vaccines applies its eVLP platform to development of Zika vaccine
The eVLP platform enables the development of vaccines that mimic the structure of viruses found in nature
VBI Vaccines has applied its eVLP platform to the development of a vaccine candidate to prevent Zika infection
VBI Vaccines, a US biopharmaceutical firm, has applied its clinical-stage eVLP (enveloped virus-like particle) platform to the development of a vaccine candidate to prevent Zika.
Jeff Baxter, VBI's President and CEO, said the firm is using its eVLP platform, and the expertise gained in the development of its cytomegalovirus (a virus in the herpes family) vaccine candidate, now in Phase I clinical trials, as it advances this programme.
'Between this Zika programme and our Phase I Cytomegalovirus candidate, VBI's pipeline now targets two of the most significant causes of serious birth defects,' said Baxter.
VBI's eVLP platform enables the development of vaccines that closely mimic the structure of viruses found in nature, but without the viral genome, potentially yielding safer and more potent candidates. VBI says eVLPs are highly customisable, which allows the company to rationally design preventative or therapeutic vaccine candidates.
VBI is developing a bivalent Zika vaccine candidate consisting of E glycoprotein (found on the surface of Zika virus) and NS1 glycoprotein (secreted during Zika viral replication). During recent testing, VBI used a cell entry assay to confirm the presence of E glycoproteins on the surface of its Zika eVLPs; the conformation was found to be suitable for receptor binding and cell entry.
'Preclinical analytical testing suggests that our Zika eVLPs present target proteins in a shape that resembles the virus as it is found in nature, potentially allowing for a potent immune response,' said Dr David E. Anderson, VBI's Chief Scientific Officer. 'We have begun testing in animal models to help validate the immunogenicity and protective potential of this approach.'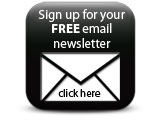 VBI is headquartered in Cambridge, MA with research operations in Ottawa, Canada and research and manufacturing facilities in Rehovot, Israel.
Companies