VBI Vaccines receives positive EMA Scientific Advice regarding Sci-B-Vac Phase III clinical Study
VBI Vaccines Inc. has received positive Scientific Advice for its Sci-B-Vac vaccine in Europe
VBI Vaccines Inc. has announced receipt of positive Scientific Advise from the Committee for Medicinal Products for Human Use (CHMP) of the European Medical Agency (EMA) regarding the company's development path for its Sci-B-Vac vaccine.
Sci-B-Vac is a third-generation hepatitis B vaccine with demonstrated safety and efficacy in over 300,000 patients in currently licensed markets.
In its letter, the CHMP expressed its support of VBI's proposed plan to proceed to the Phase III clinical studies of Sci-B-Vac.
The CHMP also agreed that the product information, as well as data from ongoing studies, supports the Phase III clinical studies and VBI's planned filing of a market authorisation application (MAA) for Sci-B-Vac.
"Sci-B-Vac has an extensive safety and efficacy track record in over 22 clinical studies in more than 4,000 children and adults," said Francisco Diaz-Mitoma, M.D., Ph.D., VBI's Chief Medical Officer.
"We are encouraged by the feedback received by the CHMP at EMA, and believe VBI is now well-positioned to advance its pivotal studies in Europe to obtain registration and licensure of Sci-B-Vac."
In parallel, VBI is evaluating plans for the pivotal Phase III clinical studies with the U.S. Food and Drug Administration (FDA) and Health Canada.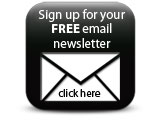 VBI plans to provide additional information about the clinical studies upon completion of further regulatory agency discussions.
Companies