Vacancy at Sterling Pharmaceuticals: Analytical Chemist (R and D)
Job Title: Analytical Chemist (Pharma R&D)
Report to: Head of R &D
Job purpose
To undertake analytical testing to develop new formulations and to establish stability of pharmaceutical finished products to support R&D department.
Job description
To perform analytical testing using typical pharmaceutical analytical instruments HPLC, UV spectrophotometer, FT-IR and Karl Fischer etc.
To perform simple lab techniques to test density, viscosity, gravimetric testing etc.
To qualify analytical instruments such as HPLC, UV, stability chambers.
To write up product specifications as per ICH guidelines.
To prepare stability protocols as per ICH guidelines.
To develop test methods using HPLC for assay and related substances.
To validate test methods for assay & related substances.
To write up validation work results in reports.
To support R&D formulation team for additional testing requirements.
To undertake maintenance of his/her department and equipment.
To ensure the required initial and continuing training relating to work performed.
To organise storage of raw material samples (APIs & excipients, finished products) & documentations such as Certificate of Analysis & MSDS and Calibration Certificates.
To write up quality documentation such as SOPs, Quality and Training Manuals, Test Methods, specifications.
Requisite academic qualifications, knowledge base & work experience
Graduate in Pharmaceutical Sciences/Chemical Sciences or equivalent.
Experience in a analytical chemistry and instrumentation of at least of 3 years.
To have knowledge of Quality Management Systems, documentations such as SOPs, qualification protocols & reports, method validation protocols and reports, starting material and finished product specifications, stability protocols and reports, Internal audits.
To have knowledge of analytical instruments.
To be a good team worker with good communication skills written and oral.
Industries Manufacturing - other
Years of experience 2+ years
Career level Experienced (Non-Manager)
Education Level Undergraduate degree
Job Type: Full-time
Salary: £20,000 to £30,000 per year depending on experience.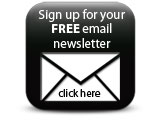 Contact: If you meet the above requirements, please send your CV and cover letter by email to: Sola@sterlingpharma.co.uk
Companies