Vaccine market to reach US$45bn by 2022
Drug Delivery | Finance | Research
Kalorama releases Vaccines 2016: World Market Analysis report
Revenues earned by manufacturers of vaccines worldwide reached US$27.6bn in 2015, up from $24.7bn in 2014 as sales in all segments expanded, reports Kalorama Information.
The world vaccines market is predicted to increase at a compound annual rate of 7.6% during 2013–2022, reaching $45.1bn in 2022 as new product introductions continue and the use of current products expands further.
Currently, Kalorama finds that sales of paediatric vaccines constitute the larger market share, accounting for 57.6% of the total vaccines market. In 2015, global sales of paediatric vaccines exceeded $16.8bn, increasing by 15.8% compared with 2014 sales of $14.5bn on rising sales of Prevnar pneumococcal vaccine. Growth is expected to slow somewhat during the forecast period to $27.4bn in 2022.
World sales of adult vaccines exceeded $10.8bn in 2015, up 6.2% from the prior year. Sales of adult vaccines are projected to increase at a compound annual rate of 7.6% from 2017 to 2022 to $17.6bn at the end of the forecast period.
Vaccine development is a complex, expensive and time consuming process, typically costing $500m or more and spanning several years. Some projects take considerably longer. Sanofi Pasteur, for example, reportedly spent $1.5bn and 20 years developing Dengvaxia for Dengue fever. Furthermore, many worthwhile projects are terminated for reasons related to commercial viability.
To shorten development times and bring much-needed new products to market more quickly and effectively, several leading companies have established novel collaborations. The challenge to develop needle-free vaccines has been taken up by researchers worldwide and it is likely that within the forecast period of this report, at least one new delivery system will be introduced commercially.
Edible vaccines, mucosally delivered vaccines, intranasal vaccines, vaccine patches and vaccine chips are all under development, with the latter expected to be commercialised within the next several years. Chips are a novel method of vaccine administration, having been pioneered by scientists at several universities.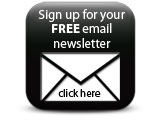 Production techniques are an important but overlooked area of vaccine development, as improvements in production methods can significantly impact both speed to market and cost. Tobacco plants, insects and nanoparticle systems all offer a means to produce vaccines more quickly and cost effectively than using chicken eggs. Of these, tobacco plants offer the greatest immediate potential, with production scale up expected within the forecast period of this report.
Companies