Valneva licenses EB66 cell line to IAVI
For the development of an HIV vaccine candidate to be used in clinical trials
Valneva, a European biotechnology company focused on vaccines and antibodies research, has licensed its EB66 cell line to the International AIDS Vaccine Initiative (IAVI) for the development of an HIV vaccine candidate in clinical trials. Financial terms have not been disclosed.
Valneva, based in Lyon, France, was created this year following the merger of Intercell and Vivalis and this is the first time the company has given dual rights to a non-profit organisation to perform both research and clinical studies using its technology.
EB66 is a proprietary cell-based technology for producing human and veterinary vaccines. The licence allows New York, US-headquartered IAVI to use Valneva's EB66 cell line in a Phase II study of a vector-based vaccine candidate derived from a modified version of the canine distemper virus (CDV).
The CDV vector is being developed with support from the United States Agency for International Development (USAID) and a Collaboration for AIDS Vaccine Discovery grant from the Bill and Melinda Gates Foundation.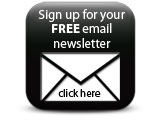 If successful, the programme could lead to a commercial licensing agreement.
Companies