Vaxil strengthens Board of Directors and management concurrent
Vaxil Bio, an innovative Israeli immuno-oncology biotechnology company, announced the addition of two veteran healthcare executives to its Board of Directors.
Dr Ari Kellen, formerly of McKinsey & Company, Bausch + Lomb and Valeant; together with Dr Shawn Langer, formerly of McKinsey & Company and a current healthcare private equity portfolio manager with BMHS Investments, have joined Vaxil's Board of Directors.
Director Isaac Maresky, an investment banking professional with hundreds of millions of dollars of financings and M&A experience, including co-founding another successful immunotherapy company, has been appointed CEO of Vaxil.
"Vaxil is pleased to have attracted two leading biopharmaceutical executives to our Board, both of whom have a deep passion for developing next generation cancer immunotherapy treatments for patients in need," commented Isaac Maresky.
"We believe both appointments will complement Vaxil's existing team including CFO Gadi Levin and scientists Dr Saeid Babaei (Chairman), Dr Riva Kovjazin (R&D) and Dr Terry Plasse (Clinical Affairs)."
The new appointments will bring Vaxil's Board of Directors to five members, namely Dr Saeid Babaei, Dr Ari Kellen, Dr Shawn Langer, Isaac Maresky and Gadi Levin.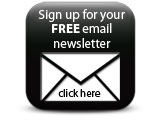 Vaxil thanks Drs Benjamin Chen and Limor Chen, who have resigned their positions, for their service to the company.
Companies