Vaxin to acquire Immune Targeting Systems
Also secures US$16m in new financing
US biotechnology company Vaxin is to acquire Immune Targeting Systems (ITS), in a deal that is expected to strengthen the company's focus on vaccine development.
The deal is an all-stock transaction and is subject to customary closing conditions.
Vaxin has also secured US$16m in new financing, with investors in both companies planning to participate, including Novartis Venture Fund, HealthCap, Truffle Capital and Redmont Capital. To date, the companies have collectively raised more than $100m in funding.
The combined company, to be called Vaxin, will have multiple clinical stage assets, including NasoVAX, a Phase II-ready seasonal flu programme and a hepatitis B therapeutic vaccine, for which the company expects to start a Phase I/II clinical study in the first half of this year.
The combined company, to be called Vaxin, will have multiple clinical stage assets
Vaxin's NasoVAX platform uses needle-free intranasal delivery to achieve broad immunity against disease pathogens more rapidly than conventional vaccines.
The company has also developed Densigen, a T-cell vaccine platform designed to direct the immune response against traditionally difficult vaccine targets including chronic infections and cancer by directing an individual's unique immune system against multiple pathogen targets rather than just one.
Other clinical stage assets include AdVAV, an intranasally administered anthrax vaccine that is expected to begin a Phase I clinical study in the first half of 2016.
AdVAV is fully funded through a contract with the US Biomedical Advanced Research and Development Authority (BARDA).
Additional pre-clinical programmes include cancer vaccines and several early stage animal health vaccines.
The combined business will be headquartered in Gaithersburg, Maryland, US, with operations in London, UK and Strasbourg, France.
'This deal is truly transformative for Vaxin, and sets us on a new trajectory,' said Bill Enright, President and Chief Executive. 'We look forward to advancing these innovative programmes through clinical development.'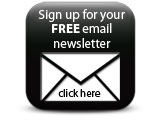 ITS was founded in 2003 to develop T-cell vaccines with broad HLA and antigen coverage and product stability, using its proprietary fluorocarbon conjugated synthetic peptide platform.
Companies