Vectura to close plant in Germany to improve efficiency
Bought the plant in Gemuenden as part of its acquisition of Activaero in March 2014
Vectura, a UK developer of products to treat airways diseases such as asthma and chronic obstructive pulmonary disease (COPD), plans to close its site in Gemünden, Germany, by March 2016.
The company acquired the site as part of its purchase of German respiratory pharmaceutical company Activaero for £108m in March 2014. The plant currently produces the Vectura's nebuliser devices, supporting its clinical trials and marketing.
Vectura said 'to improve manufacturing efficiencies' all activities currently carried out in Gemünden will be transferred to another German plant in Gauting, as well as to Chippenham and Cambridge in the UK, and to a contract manufacturing organisation for any commercial production.
Dr Chris Blackwell, Chief Executive of Vectura, said the decision to close the Gemünden site was a 'strategic and necessary one'.
'It will rationalise our business operations and deliver more cost-effective production of our nebulisers,' he said. 'We retain the capabilities and capacity at our three remaining sites to support all our business operations.'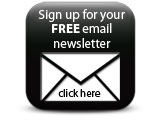 Vectura now has eight products marketed by partners with growing global royalty streams and a portfolio of drugs in clinical development, a number of which have been licensed to major pharmaceutical companies, including Novartis, Sandoz, Baxter, GlaxoSmithKline, UCB, Ablynx, Grifols, Janssen Biotech and Tianjin KingYork Group Company.
Featured Companies