Vifor Pharma appoints heads of International Business Operations and Global Marketing
They will be based at company headquarters in Zurich, Switzerland
Vifor Pharma, part of the Galenica Group, which manufactures pharmaceutical products for the treatment of iron deficiency, has appointed Dario Eklund as Head of International Business Operations (including North America) and Abdul Mullick as Head of Global Marketing.
Both men will report to CEO Søren Tulstrup and will be based at the company's headquarters in Zurich, Switzerland.
Eklund joins Vifor Pharma from Organogenesis in Boston, US, where he was Vice President with responsibility for non-US operations, business development and licensing and the Gintuit business unit. Prior to that, he was General Manager of Aventis Pharma (now Sanofi) in Switzerland, which he joined after several roles of increasing responsibility at Novartis in Basel.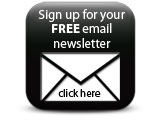 Mullick was most recently Vice President and General Manager, endocrinology and cardiology, in the rare diseases division of Sanofi (formerly Genzyme) in Boston, where he led the US and international operations; and prior to this, he was responsible for global marketing for rare genetic diseases. Before moving to Boston, he spent several years with Genzyme in Europe where he led the endocrine and renal business unit in the Asia-Pacific region and the endocrine business unit in Europe. Before joining Genzyme, Mullick held a number of positions at Novartis, including Senior Global Brand Lead with responsibility for the diabetes franchise.
Companies