Viva Biotech acquires Langhua for CDMO service chain capabilities
Contract Manufacturing | Finance
Shanghai-based Viva has acquired Langhua to enable it to conduct vertical integration and expansion into CDMO business
Viva Biotech (Shanghai) has agreed to acquireb Zhejiang Langhua Pharmaceutical for RMB 2,560 million ($368m). The synergy between Viva Biotech and Langhua Pharmaceutical, in areas of R&D, design and manufacturing of global pharmaceutical market is brought about by the acquisition.
It is of great strategic significance for Viva to conduct vertical integration and expansion into CDMO business, and establish a comprehensive one-stop drug services platform.
The acquisition will enable Viva to acquire an established CDMO platform with solid track record and reputation, and expand the diversity and geographical coverage of customer groups. Through more comprehensive end-to-end services, CDMO business will help Viva to extend the existing and potential customer groups, effectively enhancing the income stream, enabling the future high-speed growth service demand of portfolio companies under EFS model, and expanding the portfolio of potential incubation projects.
Langhua Pharmaceutical will serve as the enlarged group's sole CDMO platform for small molecule drugs and advanced intermediates
Based on the existing core advantages, Viva Biotech will further strengthen and expand the drug research, design and manufacturing capacity by investing more high-quality talents and facilities, including but not limited to expanding its CMC capacity and integrating its operation with the existing business. Through providing more abundant and high-quality services, Viva is aiming to improve the market competitiveness, so as to gain a position which allows prospective clients, including both startup biotech companies and multi-national pharmaceutical companies, to select it as their priority partner for comprehensive outsourcing services.
Dr Mao Chen Cheney, the Chairman and CEO of Viva Biotech said: "In the future, Viva Biotech will continue to take advantage of our existing technology platforms, world-class drug discovery talents and client synergy, to continue to expand further downstream towards later stage drug development through strategic cooperation, investment, and M&A. Our partners and clients can benefit from improved operational efficiency and platform capacity. We will accelerate the vertical integration of innovative drug service chain, and help our customers and portfolio companies to better develop and commercialize their products."
Mengchun Shan, Chairman of Langhua Pharmaceutical said, "Our rich accumulation in the field of CDMO will show a good synergistic effect with the leading technological of Viva Biotech in the field of innovative drug discovery. In the future, we will continue to provide clients with more comprehensive drug development services. Driven by the innovation and cultivated by differentiated competitive advantages, Langhua Pharmaceutical aims to become the most valuable and innovating API supplier and the clients' preferred CDMO partner."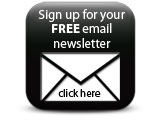 After completion of the acquisition, Langhua Pharmaceutical will serve as the enlarged group's sole CDMO platform for small molecule drugs and advanced intermediate, being responsible for the operation related to the development, optimisation and commercialisation of small molecule drugs and intermediate.
Companies