WCG'S MedAvante-ProPhase hires business leaders to grow and improve clinical trial data
L-R: Steve Herne, Michael Cioffi
WIRB-Copernicus Group (WCG), provider of solutions to improve the quality and efficiency of clinical research, announced industry experts Steven Herne and Michael Cioffi, have joined the leadership of MedAvante-ProPhase, the Group's electronic clinical outcomes assessment (eCOA) arm.
Herne and Cioffi are tasked with expanding MedAvante-ProPhase's already formidable portfolio of services and technologies, which improve the quality of clinical trial data collection and analysis in central nervous system (CNS) and mental health fields.
Donald A. Deieso, PhD, Chairman and CEO at WCG, said: "Despite the large and growing unmet medical need, clinical trials in CNS and behavioural health progress more slowly — and attract less funding — than other therapeutic areas. Because their outcomes rely on subjective assessment, we believe continued innovation in signal detection is the key to unlocking new treatments in these therapeutic areas."
WCG acquired MedAvante and ProPhase in May, 2017, bringing together more than 180 clinicians, scientists and technologists who specialise in the field of eCOA. Individually, both companies have a track record of helping clients to optimise the selection, use and analysis of behavioural endpoints to mitigate trial risk and increase the likelihood of a study's success.
Through the power of the combined MedAvante-ProPhase organisation, clients have access to the largest global team of clinicians, the leading eCOA technology platform and a suite of complementary solutions to maximise trial efficiency.
Jeffrey Litwin, CEO at MedAvante-ProPhase, said: "MedAvante-ProPhase is poised to take the next steps in its growth and to accelerate the next phase of innovation for its clients and the industry. With the support of WCG — and the leadership of a world-class team of experts — we are confident in our ability to deliver smarter, faster clinical trials that will ultimately result in better treatment options for patients."
Herne and Cioffi bring decades of commercial and clinical operating experience to the MedAvante-ProPhase leadership team, which is primarily composed of clinicians and scientists. These growth oriented, global business leaders have demonstrated their ability to drive transformative change and to increase client success in their previous roles within the pharmaceutical research and development industry.
Herne joins MedAvante-ProPhase as the Company's CCO, providing strategic direction and focusing on accelerating the delivery of clinical services and technology solutions to improve signal detection. Most recently he was CCO and Executive VP at Bioclinica eHealth Solutions and has held various global leadership roles with eRT, ICON, Covance, MDS Pharma, Inveresk and Quintiles.
Cioffi is MedAvante-ProPhase's Senior VP of Clinical Operations, leading the Company's operational business units in support of project delivery and implementing global enterprise solutions that will drive continuous improvements in efficiency, output and quality. Cioffi most recently held the position of External Innovation Lead with the Roche Innovation Centre in New York, NY and has held executive level leadership positions with PRA, WCT and INC Research.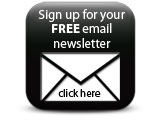 Virgil enables the seamless, integrated delivery of services that mitigate the risks of bias, variability and human error in clinical trials.
Companies