WTO extends TRIPS patent exemptions for medicines in poorest countries
Least-developed countries will be allowed to maintain their existing rights over patenting pharmaceutical products used in their territories until at least 2033
Least-developed country (LDC) members of the World Trade Organisation (WTO) will be allowed to maintain their existing rights over patenting pharmaceutical products used in their territories until at least 2033. This follows a decision taken by the WTO's council for trade-related aspects of intellectual property rights (TRIPS).
This means that these poor countries (as recognised by the World Bank) can 'choose whether or not to protect pharmaceutical patents and clinical trial data before 2033', said a WTO note. The decision also entails the WTO having the right to extend these rights in future, even beyond 2033.
The aim of the decision is to enable poor countries to guarantee the supply of much needed medicines, even generic versions of branded drugs that are patent-protected elsewhere in the world.
WTO Director-General Roberto Azevêdo said the decision by the WTO TRIPS council represents a 'clear and unambiguous signal that WTO members are committed to addressing the needs of the organisation's poorest members'.
Ambassador Shameem Ahsan, of Bangladesh, coordinator of the WTO's LDC group, said the extension would 'assure the LDCs the necessary legal certainty to procure or to produce generic medicines for those who need it most but do not have any access.'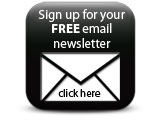 There are currently 48 LDCs, with the overwhelming majority in Africa.