WaferGen Bio-systems and Takara Bio announce merger agreement
Biotechnology | Finance | Research
Acquisition will allow Takara to augment and expand its worldwide commercial offerings in transcriptomics and create new market opportunities in other areas of genomics
WaferGen Bio-systems, a publicly held genomics technology company, and Takara Bio USA Holdings (TBUSH), have entered into a merger agreement pursuant to which TBUSH will acquire WaferGen.
TBUSH is a wholly owned subsidiary of Takara Bio Inc., a leading global biotechnology and life science company. Takara Bio USA, formerly known as Clontech Laboratories, is a wholly owned subsidiary of TBUSH and is a guarantor under the merger agreement.
Under the terms of the agreement, TBUSH will acquire WaferGen for an aggregate cash purchase price that will be based on a multiple of WaferGen's 2016 calendar revenue and capped at US$50.0m. The multiple will range between 1.0 times up to 3.5 times WaferGen's full year 2016 revenue. If revenues exceed $9.0m the multiple will be 3.5.
The aggregate purchase price as so determined will be used to pay for all outstanding securities of WaferGen, including options and warrants and other securities as well as outstanding shares. The merger is expected to close after completion of WaferGen's audited financial statements in February or March 2017, subject to the conditions set forth in the merger agreement. Highlights of the merger include
adds ICELL8 Single-Cell System, Smart Chip PCR and Apollo 324 platforms to the company's global reagent product mix
couples WaferGen's high throughput ICELL8 Single-Cell System, introduced in Q4 2015, with Takara's single-cell reagents, which will provide best in class solutions for single-cell researchers worldwide
expands the access of WaferGen technology platforms to the global genomics market.
'WaferGen's technologies and broad array of rapidly growing product offerings are providing a powerful set of tools for biological analysis at the molecular and single-cell level in the life sciences, pharmaceutical and clinical laboratory industries,' said Rollie Carlson, President and CEO of WaferGen. 'I'm confident that, through this merger, we will cement a leadership position in the genomics research market and our combined solutions will accelerate breakthrough scientific and medical discoveries worldwide.'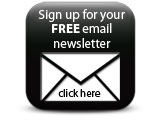 'The combination of Takara's RNA-seq and T Cell Receptor (TCR) profiling technologies with WaferGen's ICELL8 platform for the isolation and processing of single cells will significantly expand our offering in the fast-growing single-cell and immuno-sequencing markets, and give customers greater access to these products through our global and commercial reach,' said Carol Lou, President of Takara Bio USA. 'WaferGen's technologies are highly complementary to our reagent portfolio and the combination presents new opportunities for us in genetic analysis including clinical and applied markets.'