Water sampling bottles protect samples from contamination
Sterilin containers are available in square or rectangular designs
The new range of Thermo Scientific Sterilin bottles better protect water sample integrity
Thermo Scientific's Sterilin water sampling bottles better protect samples against contamination and other damage after collection than standard containers, the firm says.
Designed for either chlorinated or non-chlorinated water sampling, the bottles are available in square and rectangular shapes, and according to Thermo Scientific both styles improve handling and traceability compared with standard containers.
The over-cap design of the bottles reduces the risk of contamination as well as damage to the bottle neck, which can occur during distribution. Tamper-evident seals also reduce the need for re-testing.
The square bottles, available in 500mL and 1000mL volumes, have a lower profile than many other models, making them suitable for use in restricted access areas. Rectangular bottles, available in 350mL and 500mL capacities, have a flatter style that is useful when storage space is limited.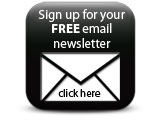 The water sampling bottles are lightweight and durable and therefore suitable for industrial applications. Manufactured from polyethylene terephthalate (PET), they are available dosed with a buffered sodium thiosulphate (Na Thiosulphate) solution or undosed. Product specifications can also be tailored to individual customer requirements.
Companies