Webinar: Update on USP Tests for Elemental Impurities
Lucideon, a provider of QC testing and method development, is running a free webinar on 7 June
Lucideon, a provider of QC testing and method development, is running a free webinar on 7 June. The webinar, which takes place at 3pm (UK time) and 10am (EST) will cover the replacement to the Heavy Metals limit test <231>, chapters <232> and <233>, looking at categories of elements and analytical challenges.
Topics covered will include:
Origin of the limits in chapter <232>
Categories of elements in chapter <232>
PDE limits for each element and how to calculate the limit in sample
Other considerations
Analytical challenges in chapter <233>
This webinar will be of interest to anyone who requires testing of pharmaceutical products and/or of dietary supplements; particularly those who currently have the heavy metals test.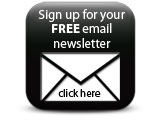 To register, click here.
Companies