Weifa proposes separation of consumer health and B2B businesses
B2B business will become Vistin Pharma producing APIs and acting as a CMO for Weifa and other pharma companies
Norwegian pharmaceutical company Weifa proposes to separate its consumer health and business-to-business and tablet operations by selling the B2B business to Vistin Pharma, a newly established subsidiary, which will seek a listing on Oslo Axess.
The separation will allow the two companies to pursue their own strategies, the company said.
Consumer Health will become a pure consumer brand player with a leading position in pain relief and among the top three in the cough and cold category in Norway, with the aim of growing further to become a pan-Nordic player in consumer health. It will employ around 30 people.
Vistin Pharma will employ around 140 people and will be a leading international producer of active pharmaceutical ingredients for diabetes medicine (metformin) and opiates for use in pain relief and cough medicine.
In addition, Vistin will enter into a five-year contract manufacturing agreement with Weifa, with an option for extension, for the production of the company's pain relief brands. The company also aims to grow its contract manufacturing business with other customers. It is estimated that revenue for 2015 will be NOK387m (€44.48m) with EBITDA of NOK31m.
Vistin Pharma will conduct an equity issue of approximately NOK170m to finance the acquisition as well as secure working capital and funds for growth. Approximately NOK120m of the proceeds will be paid to Weifa for the B2B business and Vistin Pharma will retain approximately NOK50m in cash.
The Board of Directors of Weifa said the proposed separation is in the best interests of shareholders, and will result in a stronger future for the consumer health and API activities of the company.
Kjell-Erik Nordby, currently Chief Executive of Weifa, will be appointed CEO of Vistin Pharma.
'I look forward to collaborating with the board to further build upon the strong foundation set by Weifa,' said Nordby. 'I am energised by the opportunity to continue leveraging the unique API facilities in Kragerø to expand the metformin, the opoids and the CMO businesses.'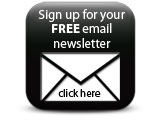 The proposed sale will be conditional on approval at Weifa's Extraordinary General Meeting (EGM), which is expected to be held in mid-April.
Companies