WellSpring completes US$3m capital investment and forms new partnership
Finance | Equipment | Packaging
Company is now better equipped to offer small-scale development, scale-up and large-scale manufacturing, packaging and distribution
WellSpring Pharma Services, a specialist in formulation, development and manufacturing for solid, semi-solid and non-sterile liquid products, has announced a US$3m capital investment in new equipment as well as a new partnership with IDT Australia to manufacture drugs targeting the US market.
The capital investment enables new, directly scalable capabilities in smaller development-scale equipment, expanded manufacturing for specialised dosage forms — such as bilayer tablets — and improved support for high potency compound manufacturing.
'Our expanded capabilities include new expertise in process development and manufacturing for earlier phased clinical trials, as well as the future expansion of our large-scale manufacturing capabilities,' said David Mayers, President, WellSpring Pharma Services.
'We're now better equipped to offer our clients services from small-scale development and scale-up to large-scale manufacturing, packaging and distribution,' he added.
Among the equipment added during the capitalisation were an Alexanderwerk roller compactor, an IMA Precisa capsule weight checker; a 400kg O'Hara tray drying oven, a Korsch XL 400 tablet press with a bilayer module, a Glatt GPCG 2/5 fluid bed processor, an O'Hara aqueous film coater with 18in and 30in interchangeable pans, and a 5L Becomix counter sweep vessel.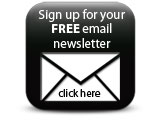 Motivated in part by WellSpring's expanded capabilities, IDT Australia concluded a manufacturing and supply agreement to produce several products at the WellSpring facility near Toronto, Canada, including Pindolol, a cardiac drug with an estimated US market value of $10m.
Companies