West and CareFusion to develop needle-free access device
Product will help prevent leaks and reduce surface contamination and risk of exposure to cytotoxics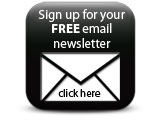 West Pharmaceutical Services, a specialist in innovative systems and components for injectable drug administration, and CareFusion, a global medical technology company, will jointly develop a new, needle-free vial access device. This initiative is part of a five-year global distribution and supply agreement between the two companies.

The new product, which will be available in late 2011, will not only help prevent leaks, but also reduce surface contamination and risk of exposure during a drug product's reconstitution process. The system will be based on West's vented vial adapter in combination with CareFusion's needle-free connector and closed male luer technologies.

'This new vented-vial access system can be used for transportation, reconstitution and administration of hazardous substances such as chemotherapy, antivirals and other cytotoxic drug products,' said Glen Zimmermann, associate director marketing, West Administration Systems, Americas.

'This innovative component will be a strong addition to our existing portfolio designed to help protect clinicians from accidental exposure to hazardous drugs,' said Bob Tolliver, director of OEM business development, Infusion for CareFusion.

The product development is part of an agreement signed in September 2010, which gave. West exclusive worldwide rights to sell the Texium closed male luer to pharmaceutical companies and contract manufacturers as part of a drug kit.

The agreement further provides CareFusion with exclusive worldwide rights to sell the new vented-vial access device on a standalone basis to hospital, physician and pharmacy customers. In addition, CareFusion plans to replace its current vented-vial product with the new, jointly developed product.


Companies