West signs agreement with Janssen Biotech to develop self-injection technology
System can enable safe, effective and reliable delivery of complex biopharmaceutical medications
West, a leading global manufacturer of components and systems for injectable drug delivery, has entered into an agreement with Janssen Biotech to collaborate on the development and manufacture of an innovative self-injection product. The technology, developed by Janssen Biotech, has been specifically designed to facilitate self-injection of pharmaceutical and biologic drug products. West will market the new injection technology under the name SelfDose.
West will be responsible for co-developing and handling the commercial scale-up and manufacture of the product, and will have the ability to offer the SelfDose injection technology as part of its expanding portfolio of self-injection technology platforms. The SelfDose injection technology complements West's ConfiDose and SmartDose injection technologies, and offers a solution for improved manual injection.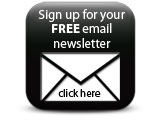 'We are delighted to have formalised our relationship with Janssen Biotech around this drug delivery platform and look forward to working together to commercialise the SelfDose injection technology, providing manufacturing, development and regulatory support through the remainder of the process,' said Dr Donald E. Morel, West's Chairman and CEO.