White Paper: What Does the Term Organisational Development Mean to You?
Without organisational development, changes planned can often be short lived, unloved and unsustainable. If you want to grow your business, read this white paper from expert John Johnson.
When NSF conducts research or support projects that seek a level of transformational change within a team or wider organisation, we apply our experience and expertise in the internationally recognisable current Good Manufacturing Practice (cGMP) expectations. We then run proven processes that we know work well or can be adapted to work well in any circumstances. In our industry, there is no substitute for a deep knowledge and broad experience in how to interpret and apply the cGMP expectations in practice at the workplace.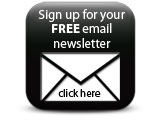 To find out more about this topic, download the following white paper.
Featured Companies