Why intellectual property is vital to the success of R&D
Life changing medicinal breakthroughs and cutting-edge surgical technology just would not exist without vital research and development
Although millions of new drugs, innovative medical technologies and delivery systems are discovered every year, they simply wouldn't function successfully without vast initial investment into research and development (R&D).
During the past year alone, the UK's medical funding body, the Medical Research Council, recorded a gross research expenditure of £814 million, which was up from the £755.5 million in the previous year. And this significant investment is entirely understandable given the pivotal role that R&D plays in contributing to the drug discoveries that transform the treatment of millions of patients.
With such importance placed on initial R&D and such significant funding ploughed into achieving results during this phase, how can researchers ensure their ideas are focused in the right areas with a view to achieving the most lucrative commercial outcomes? The solution for many researchers and others in the medical field is intellectual property (IP).
Although this is usually a legal measure that is utilised after an invention has been created, more and more researchers are increasingly recognising the value of incorporating IP into their R&D strategy.
Jim Robertson, Patent Attorney and Partner, Wynne-Jones IP
Jim Robertson at leading UK-wide intellectual property firm, Wynne-Jones IP, said intellectual property can be a significantly beneficial tool during this conceptual period.
He added: "Traditionally, we understand the merits of investing in IP protection after an invention has been created through R&D. However, deploying an IP strategy from the start could actually serve to sharpen the focus of the research towards areas in which eventual patentability is more likely. In this respect, IP can actually support a more successful outcome in terms of market exclusivity and eventual treatment results."
"Equally, IP can also prevent the loss of significant investment by identifying patents and patent applications that already exist and which could hinder commercialisation and access to the market. In fact, identifying background prior art — and its technical problems and limitations — can help to focus R&D spend and avoid using money to reinvent the wheel." So how can intellectual property help to support the vital role that R&D has to play in the advancement of medical innovation?
Which IP protection is most suitable?
First, researchers and R&D leaders should decide which type of IP they feel will be the most effective at protecting the outcome and aims of their R&D undertakings. If the eventual product is set to have a distinctive appearance or design function, then registering a design right would be most appropriate, whereas copyright will cover any creative works such as research papers or journals associated with the findings.
Patent protection is absolutely essential in the biotech and medical sector to prevent inventions being copied … and to ensure exclusivity of use of any resulting drug or device. Finally, registering a trade mark will enable the creators to effectively market their brand and ensure maximum commercial success without fear of infringement from competitors.
Mr Robertson continues: "It can be completely overwhelming trying to decide on the most comprehensive protection for a solution that hasn't even been achieved yet at such an early stage. As such, we'd advise that those set to undertake R&D with the view to commercialising their product first consult with an experienced IP attorney who can guide them through all the options and considerations. At Wynne Jones IP, we have a breadth of experience in advising across all aspects of trade marks, copyright, patents and prior art in the life sciences sector, so we are well placed to support your aims."
Assessing the prior art landscape
Intellectual property can also be used as an effective commercial tool for researchers from an early stage. Not only can it protect the originality, creativity and exclusivity of an invention, it can also help researchers to hone their focus on the most commercially viable aspects of their work.
The advantage of deploying an IP strategy from the beginning is that it provides researchers with essential clarity into the prior art patent landscape and freedom of use regarding their ideas and inventions.
Conducting patentability or prior art searches gives researchers an unobstructed view into current and existing ideas within their technical field, and any potential obstacles that could impede their ability to get a patent and/or commercialise their inventions.
By gaining this knowledge, those undertaking R&D have the opportunity to reassess and refocus their research expenditure before committing vast sums. They can then concentrate their efforts into technical areas that are less competitive and more likely to result in eventual patentability and commercialisation.
In larger companies, the issue of freedom of use can become more complex, with researchers potentially needing to undertake numerous prior art patent searches.
Undertaking these searches at an earlier stage can also assist the company throughout its R&D cycle, by acting as benchmarks for the company to reflect on and learn from as the research progresses.
This will enable them to streamline their R&D process by cutting out any unsuccessful research aspects and processes and focusing on the most patentable ideas. Mr Robertson said: "Becoming familiar with the prior art landscape is of the utmost importance for those undertaking medical R&D. With such vast sums committed to initial research, a prior art search can not only alert them to existing patents that they need to be aware of, but can also support them in sharpening their focus to support commercialisation."
"The medical sector is among the most competitive ion the world, so it is essential that thorough research is done into freedom of use and prior art before embarking on R&D and losing significant funding when it is unpatentable."
Protecting confidentiality
Confidentiality is absolutely crucial to the success of R&D and its eventual commercial prospects. The ability to operate freely without fear of infringement in such a challenging sector is essential to enable researchers to create the latest medicines and technology.
Those looking to protect their idea with a patent should ensure that they file their application before disclosing any information, as any public disclosure could render their patent invalid, leaving their work open to be copied by others.
With patent applications usually resulting in the publication of research within 18 months, many in this competitive field also turn to trade secrets as an additional effective form of protection. To qualify for protection as a trade secret, there are certain criteria that an idea must fit into. These are
that there must have been reasonable steps to protect the secret
that it must possess some sort of commercial value
that it must be a genuine secret and something that isn't commonly known.
Confidentiality is absolutely key to the success of a trade secret, with secrecy being extended to all associated parties, from colleagues through to third-party researchers and any additional collaborators involved in the process.
Mr Robertson said: "Those claiming trade secret protection must take all precautionary steps to prevent their idea from being disclosed. This may include monitoring where information is stored and restricting unauthorised access to those areas, using secured passwords on any online information, and including confidentiality clauses in contracts with third parties and employees. The latter is essential, as companies are heavily reliant on their staff to preserve their commercially sensitive information."
"To prevent the flow of any unintentional leaks by members of staff or collaborators, it is advised that you include a clause in any contracts clearly defining what constitutes a breach and any company procedures that need to be adhered to in respect of this. By working with an IP expert, you can put this in place to protect your company's IP before confidentiality breaches occur."
Tax relief benefits
Intellectual property can also help researchers to receive a reduced tax rate on any profits they make from an idea. With significant sums of money invested in progressing the latest medical advancements, a tax relief scheme is an essential incentive to encouraging continuous innovation in this sector.
Through the Patent Box scheme, companies can apply a lower (10%) rate of corporation tax to any profits they accrue from the eventual commercialisation of their patented medical innovation. To qualify for this tax relief, companies must have patents granted by the UK Intellectual Property Office (UKIPO), the European Patent Office (EPO) or various other countries in the European Economic Area.
In a bid to encourage greater uptake of R&D among researchers in Wales, England, Scotland and Northern Ireland, Patent Box eligibility is based on R&D activities undertaken in the creation of innovations in the UK.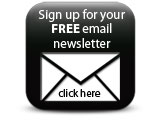 Mr Robertson concluded: "Patent Box has proven to be an invaluable tool in incentivising R&D in the UK, with researchers safe in the knowledge that they will reap the eventual benefits of the sums they have invested. Schemes such as this are vital to safeguarding continued medical innovation in the UK and demonstrate how IP and R&D can work together effectively to safeguard medical innovation."
Companies