World pharmaceutical excipients market is expected to reach US$6.4bn by 2020
Asia-Pacific is anticipated to be the fastest growing pharmaceutical excipient market, for both organic and inorganic chemicals, in terms of volume and revenue
A new report published by Allied Market Research, 'Pharmaceutical Excipients Market,' projects that the world pharmaceuticals excipients market would reach US$6.4bn by 2020 at a CAGR of 7.6% during 2015 and 2020.
Organic chemicals would continue to be the highest revenue-generating segment during the forecast period. North America and Europe will continue to be the lead revenue generating economies through 2020. These regions collectively accounted for about 75% of share in the global pharmaceutical excipients market in 2015.
Factors that drive the global pharmaceutical excipients market are rising demand for pharmaceutical drugs, the increasing popularity of functional excipients, the drug pipeline, the development of novel excipients, and the increasing generic drugs market caused by the expiration of various bestseller drug patents.
Factors that are likely to impede the market growth include, supply chain issues, high market fragmentation and the implementation of stringent regulations.
The binders segment generated the highest revenue in 2015 and is anticipated to maintain this trend throughout the forecast period. This is attributed to the higher use of binders in pharmaceutical drugs as compared with fillers and diluents. However, fillers and diluents led this segment in terms of volume (units) in 2015 and accounted for about 25% of the overall market.
The economical cost and high popularity of fillers and diluents across pharmaceutical and excipient industries were the key factors responsible for the dominance of filler and diluents segment.
North America accounted for about 33% of the overall market revenue in 2015, owing to the presence of large number of pharmaceutical companies. The pharmaceutical excipients market in the developing economies has lucrative growth opportunities owing to the availability of inexpensive raw materials and economical workforce.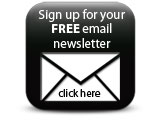 The global pharmaceutical excipient manufacturers are relocating to the developing economies by adopting strategies such as agreements with and the acquisition of local players. Moreover, a lack of stringent regulations for the production of excipients also supports its growth in the developing economies.