WuXi AppTec leads Chinese CRO industry with revenues of US$374m
China accounts for 7–10% of global CRO output, finds report
The Chinese contract research organisation (CRO) market was valued between RMB22 (US$3.5bn) and RMB28 (US4.5bn) in 2011, accounting for approximately 7–10% of total global CRO output, according to a new report from Companiesandmarkets.com.
The China Contract Research Organisation (CRO) Industry Report, 2012–2013, reveals that foreign companies have started to invest in China's CRO market due to the low cost, available workforce and broad spectrum of diseases.
Merger and acquisition activity has been strong and CRO companies such as Quintiles, Covance, PPD, CRL and ICON have all recently invested in the country.
Domestic companies operating in the Chinese CRO market account for 14% of China's total CRO revenue. The market leaders are WuXi AppTec Co, ShangPharma Corporation and Hangzhou Tigermed Consulting with revenues totalling $374m, $94.5m and $29.84m, respectively.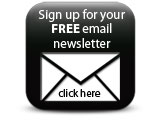 Over the next five years, the report says the industry will benefit from rising demand from biopharmaceutical companies. However, the development of biopharmaceuticals is still relatively new and will likely require a significant number of clinical trials to ensure product safety and effectiveness.