WuXi PharmaTech completes new materials characterisation facility expansion
New laboratory in St Paul will increase capacity for existing services and add new technology
WuXi PharmaTech, a leading pharmaceutical, biotechnology, and medical device R&D services company with operations in China and the US, has completed an expansion of its materials characterisation testing facility in St Paul, Minnesota.
A new 20,000ft2 laboratory will offer expanded capacity for existing services like particle identification and extractable/leachable testing, and add a new service – dynamic light scattering for nanoparticle characterisation. These services are required by the FDA for filings of medical devices or biologics.
The expansion is designed on a flexible floor plan that allows rapid scale-up of technologies to increase capacities for chemical analysis of medical materials. The new expanded laboratory will begin operation by the end of June.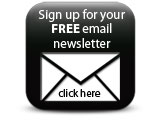 'WuXi is committed to helping medical device and biologics companies bring their products to market faster,' said Dr Ge Li, Chairman and CEO of WuXi PharmaTech. 'This facility and WuXi's trained staff will better serve our customers' growing need to quantify the chemical safety of materials used in medical devices and biologics.'
Companies