Zelluna Immunotherapy appoints Miguel Forte as CEO
Zelluna Immunotherapy, a biotechnology company specialising in T-cell receptor (TCR) immunotherapies, targeting a broad range of solid cancers with a high unmet medical need, announced the appointment of Miguel Forte as CEO.
"Zelluna is developing a unique immunotherapy portfolio of non-engineered tumour specific TCRs isolated from long term survivors from cancer vaccine trials conducted by former professor Gustav Gaudernack's group at the Oslo University Hospital."
"This enables Zelluna to target some of the most common cancer antigens and cancer types. Its established partnerships also grant critical support including all capabilities of TCR development, one of Europe's largest academic GMP cell therapy production facilities headed by professor Gunnar Kvalheim and access to patients and clinical trial support through a dedicated Clinical Trial Unit," said Anders Tuv, chairman of the board at Zelluna.
"Appointing a CEO with the international experience and profile of Miguel Forte will be critical to further enhance the therapeutic, development and commercial potential of Zelluna and push its leadership position in the international TCR and immunotherapy marketplaces."
One of the main initial tasks for Forte will be to lead Zelluna through its next stage of development by driving clinical translation of the TCR pipeline, developing new international scientific and commercial partnerships, and forging relationships with the international investor communities.
This includes positioning Zelluna's therapeutic candidates in the context of the adoptive cell therapy market for targeted lymphocytes, development of off-the-shelf cell products and soluble TCR based biologics. 
Zelluna selected Miguel Forte as CEO due to his extensive commercial experience in the regenerative medicine, cell therapy, medical and regulatory affairs industries.
Forte is also currently Chief Commercialization Officer and Chair of the Commercialization Committee for the International Society of Cellular Therapy, the global society of clinicians, researchers, regulatory specialists, technologists and industry partners in the cell therapy sector.
Zelluna will utilise Forte's operational expertise in the development pipeline, from early and late stage clinical trials to market authorisation and the launch of new biologic products for various indications. 
Specifically, Forte's experience at Bone Therapeutics and TxCell will be important, here he contributed to transforming TxCell into a quoted cell therapy company and major commercial and scientific partnerships.
Forte will also contribute his experience forged at the European Medicines Agency, Bristol-Myers Squibb, Abbott and Wellcome Laboratories (now part of GSK), Nabi Pharmaceuticals and UCB.
"Zelluna has a very strong foundation, based on more than 30 years of cutting edge research. As a result, Zelluna now has a unique offering, both in the sourcing of its TCRs and its development partnerships and pathways," said Miguel Forte, CEO at Zelluna.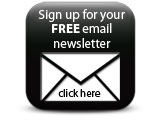 "I wished to join Zelluna to combine my experience to the considerable potential of Zelluna to position it as an international immunotherapy leader and bringing serious therapeutic options to patients of the most common and fatal solid cancers."
Companies