ACHEMA: Domino to deliver serialisation master class
Domino offers the widest choice of serialisation-ready equipment and is currently the only supplier qualified to offer full validation compliance across its entire printer range
ACHEMA 2015 will see global coding and marking specialist Domino showcasing its latest G-Series thermal ink jet (TIJ), D-Series laser coders and V-series thermal transfer printers (TTO), developed to assist manufacturers to ensure they comply with emerging global serialisation and traceability legislation.
Domino offers the widest choice of serialisation-ready equipment and is currently the only supplier qualified to offer full validation compliance, including password structures and IQ/OQ documentation, across its entire printer range. The depth of the company's expertise in its field will be further demonstrated as Craig Stobie, head of the Life Sciences team at Domino, presents an overview of serialisation-readiness around the globe at the ACHEMA Praxis Forum on 17 June at 17.20, while an on-stand survey will provide realtime feedback on the hottest topics in item-level serialisation right now.
Ideal for manufacturers implementing item-level serialisation, Domino's TIJ range is certain to be a key focus in Frankfurt this year. The independently certified market-leading dry time for Domino's accompanying BK652 black ink makes the G-Series a crucial player for high-speed operations where tamper-evident seals need to be applied immediately after coding, with no risk of smudging. Additionally, BK652 maintains excellent ink contrast and lightfastness – vital for pack authentication at the point of dispensing – for the lifetime of the pack, achieving Grade C or better according to the scale set out in ISO/IEC 15415:201l. ISO/IEC 15415:2011 is the international standard covering print quality test specifications for two-dimensional bar code symbols used in automatic identification and data capture techniques. Elsewhere, the G-Series' Auto Swap system ensures that ink can be replenished as required without having to stop the line.
Craig Stobie, Head - Life Sciences team at Domino
Domino's compact D-series lasers will also take centre stage at the show. Producing unlimited lines of text in any orientation, these are the equipment of choice for many manufacturers looking for improved performance at high speeds across a diverse range of applications.
'We are delighted to be showcasing the very best in coding and marking for the Life Sciences sector at ACHEMA this year,' says Craig Stobie, head – Life Sciences team at Domino. 'The latest additions to our thermal ink jet, laser and thermal transfer ranges bring the very best in speed, clarity and flexibility to manufacturers in the midst of implementing serialisation and we are looking forward to demonstrating how our technologies are meeting its demands.'
Where are you on the curve?
Domino will be conducting a survey on-stand at ACHEMA 2015 to gauge from manufacturers where they are on the journey to serialisation. This provides manufacturers with a first-class opportunity to have their say and be part of the conversation; visit Domino in the Forum, stand Fo_0, C17.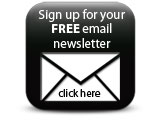 'Aside from our products, our on-stand survey will provide insight for manufacturers looking to benchmark their progress towards serialisation compliance,' concludes Stobie. 'We look forward to hearing from companies who take this opportunity to be part of the discussion.'
Companies