AI shifting the pharma industry
Intelligent automation is providing pharma and biotech companies, and their contract manufacturing partners, major gains with minimised risk compared with previous waves of automation
Are you aware that 94% of the pharma professionals surveyed in the AI 2020: The Future of Drug Discovery Report expect intelligent technologies to have a noticeable impact on the pharmaceutical industry during the next 2 years?
A new report takes an in-depth look at the intelligent enterprise investments, trends and challenges that are reshaping drug discovery and setting the stage for a manufacturing revolution.
We asked the following questions:
Which intelligent technologies will have the highest impact on your business?
Which intelligent tools are most organisations investing in?
What are the biggest barriers to investment?
Which parts of the preclinical and clinical stages in drug discovery will be most affected?
Will these cut or create jobs through 2020?
Hear from Merck, Medtronic and more as they discuss these topics at the Intelligent Automation in Pharma Forum this April (23-25) in Boston, MA, USA!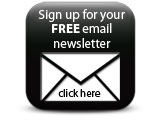 Our limited $995 introductory passes are expiring soon; make sure you purchase your pass to the event by Friday 19 January to get the lowest price possible!