AMSBIO expands US operations
Opens North American headquarters in Cambridge, Massachusetts
AMS Biotechnology (AMSBIO), has opened a new North American headquarters in Cambridge, MA for its US subsidiary, AMSBIO LLC.
AMSBIO's President Alex Sim said the company's North American customer base has been growing strongly in recent years and from the new facility it will provide 'local informed service and support as well as next day delivery of a comprehensive range of enabling technology products'.
The US is the single largest market for the company's stem cell and regenerative medicine, glycobiology enzymes/substrates and tissue derived products. The company also provides solutions for studying cell motility, migration, invasion and proliferation to customers in the region.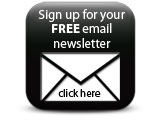 AMSBIO serves the European market from facilities in Switzerland, Germany and the UK.
Companies