ANSM gives approval for Recipharm Monts to fill biotech products
Biotechnology | Contract Manufacturing | Equipment
French plant set to expand its sterile product service offering
Recipharm Monts, a contract manufacturer of sterile products in glass containers, based near Tours, France, has received authorisation from the French health authorities (ANSM) to fill biotech products. As a result Recipharm will be able to expand and diversify its product offering.
The Monts site, which employs 200 people, is equipped with three filling lines. Two large capacity lines are used for glass vials for injection and a third is an aseptic line that fills cartridges.
The ANSM authorisation coincides with the site installing a new, flexible vials line with multiple formats for smaller capacity orders.
The first production on this line, which can fill both clinical and small commercial batches, will be available to the life science and pharmaceuticals market from mid 2013.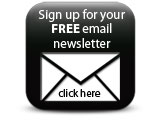 Michel Saudemon, general manager at Recipharm Monts, said: 'This regulatory approval, coming at a time when we have already set in place a programme of strategic expansion at the Monts site with the installation of a new service line, will serve to increase the range of sterile product manufacturing services that we can offer to the markets.'
Companies