Abstral receives approval in Japan
Cancer treatment is manufactured and packaged by Recipharm for Kyowa Hakko Kirin
Recipharm will compress and formulate Abstral at one of its plants in Sweden
The Japanese regulator has approved Abstral (fentanyl citrate), which allows Swedish contract development and manufacturing organisation Recipharm to carry out commercial scale manufacturing and packaging of the cancer treatment for supply to the Japanese market through Kyowa Hakko Kirin.
Abstral is a novel, highly potent, rapid disintegration, sublingual formulation of fentanyl citrate. It is used extensively for fast relief and management of breakthrough pain experienced by cancer patients who are already taking opioid analgesics for cancer pain.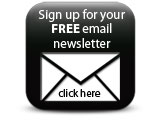 Recipharm will compress and formulate Abstral at its manufacturing site in Årsta, with all packaging performed at the company's Jordbro complex. Quality control will be initiated in laboratories located in central Stockholm.
Companies