Adopting automation in the pharma industry
Manufacturing Chemist speaks to Ian Webster of Bürkert Fluid Control Systems about the benefits and challenges of increased automation in the pharmaceutical sector
Webster stresses that "repeatability, accuracy and control" are the key benefits to an automated system, helping to improve productivity, safety and cleanliness in pharmaceutical manufacturing facilities. "Whether the procedure is filling, dosing or cleaning, the process — in terms of volume, pressure, temperature, pH, conductivity and flow rates — can be more accurately controlled. This ensures that raw materials are used more efficiently, energy usage is kept to a minimum, cleanliness is achieved and batches are always made to exacting specifications, which means that unsafe practices and conditions are not able to occur," says Webster.
He continues: "Automated processes by their nature require less human intervention and, therefore, have less potential for errors. There is also a reduction in labour costs, leading to a more cost-effective manufacturing process. Automation includes the use of alarms as warnings when something is outside tolerance or a failure of a component has occurred, thereby allowing maintenance to be done as quickly as possible."
"Higher levels of automation can predict the likelihood of failures and therefore allow for preventive maintenance to be used. An example is the Burkert valve positioners, which count the number of valve strokes; when a preset limit is reached, the internal components can be serviced or replaced before any failure occurs."
But with such clear advantages, why have processes in the pharmaceutical industry not previously been automated? In Webster's opinion: "The pharmaceutical industry has had automated systems for many years, but companies have sometimes been slow to utilise the latest technologies and trends. The pharmaceutical industry is well known to be risk averse and for good reason; loss of production can be very expensive when dealing with a product that can be worth perhaps a million pounds a batch."
"In addition to this, with so much regulation and approval required in the industry, any new technology that is unreliable or unproven becomes too much of a risk to the company's business. However, the pharma industry has become more cost driven in recent years and organisations are having to embrace more automation to reduce manufacturing costs. Automated systems are now well established and reliable — and therefore present an attractive solution to the pharma industry when accuracy and repeatability are absolute must haves."
However, according to Webster, the biggest challenge faced by the pharma sector "is accepting that there is a new way of doing things." He adds: "Many new automation systems are user friendly, easier to install and commission than older methods, and have intelligent feedback and fault-finding features that are both useful and time saving."
Even the price of installing an automated system need not be prohibitive, says Webster. Passwords also give restricted access, and constant monitoring and feedback gives real-time control, which identifies errors or deliberate misuse and has the ability to raise an instant alarm.
Burkert has a unique offering for the process industry, providing both centralised and distributed automation systems. It manufactures a comprehensive range of process valves, including hygienic diaphragm valve solutions, which can be fitted with intelligent digital distributed control heads or complete EHEDG- or ATEX-approved centralised pneumatic control cabinets.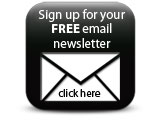 Designed and built to actuate remote process valves, these control cabinets integrate seamlessly with the most commonly used higher level control systems.
Featured Companies