Agilent introduces Encore Multispan liquid handling system
Combines automated liquid handling with maximum workflow integration capability
The Encore Multispan liquid handling system combines multispan pipetting with the reach of a built-in robotic arm
Agilent's Encore Multispan liquid handling system combines multispan pipetting with the reach of a built-in robotic arm and intelligent software control to deliver a new level of workflow automation, productivity and throughput.
Using the Encore Multispan System enables researchers to automate a larger portion of their workflow and significantly expand their walkaway time, the US firm says.
The robotic arm reaches up to 53cm off-deck, making it easy to automate entire workflows, both up and down stream.
The software package features a 3-D simulator that provides researchers with the ability to set up, visualise, and optimise their protocols remotely and offline prior to running valuable experiments on the system.
A dual, multispan pipetting system provides two individual banks of multiple pipettes where each moves independently in multiple axes. Each pipette can address a variety of sample formats, from tubes to vials and microplates.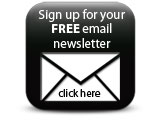 'In partnership with our customers, we worked to understand the many bottlenecks and limitations associated with sample-prep automation and created a unique solution,' said Yvonne Linney, vice president and general manager of Automation Solutions at Agilent. 'It combines advanced liquid handling and robotics to enable true sample-to-analysis automation.'
Featured Companies