Agilent introduces MQS system for dissolution testing
Provides accurate, qualitative measurements in seconds
Agilent Technologies' 280-DS Mechanical Qualification System (MQS) measures physical parameters of dissolution apparatus with precision.
Powered by 280-DS Workstation Software, the 280-DS MQS provides accurate, qualitative measurements in seconds and eliminates the need for visual interpretation of measurements obtained with manual gauges.
'Pharmaceutical customers now have one instrument that supports whichever type of qualification their dissolution laboratory requires,' said Allan Little, Agilent's director of marketing for dissolution systems.
'The 280-DS precisely measures the critical parameters required for qualification in a fraction of the time it used to take. Efficiency, time savings, accuracy, and documentation are all realised with this instrument.'
The 280-DS MQS supports traditional and enhanced qualification methods to meet current Good Manufacturing Practices (cGMP).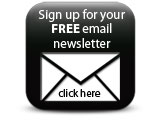 The 280-DS enables users to: qualify any dissolution apparatus that has an open-head design; obtain accurate, precise and repeatable measurements with limited hands-on interaction; determine quantitative values for each parameter; and track physical performance data of the dissolution apparatus over time to maintain the apparatus in top mechanical condition.
Featured Companies