Amber tubes store light-sensitive samples
Resistant to most organic solvents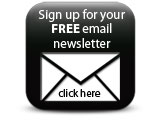 Micronic Europe, a Dutch supplier of sample storage tubes and accessories, says its new 1.4ml amber polypropylene storage tube, when used in conjunction with a secure screw cap, ensures the integrity of light-sensitive biological samples even over long-term storage periods.

This replacement for the company's popular 1.4ml black polypropylene storage tube safeguards light-sensitive samples while allowing visual checking of enclosed sample volume.

Supplied in a 96-position sample tube storage rack, that meets the Society of Biomolecular Screening (SBS) standard footprint, the 1.4ml amber storage tubes are compatible with most automated sample handling systems.

Made from high-quality, FDA-approved polypropylene, in a class 7 automated manufacturing facility, these amber storage tubes resist most organic solvents and are supplied 'sample safe', free from additives or leachates, the firm said. They are also RNase/DNase and pyrogen free, allowing them to be used to store the most sensitive biological samples.

In addition they are available in non-coded, alphanumeric coded and laser encrypted 2D coded formats.

If required Micronic amber storage tubes can be supplied sterile, gamma radiated, precapped with screw caps or fitted with Snap Tube locks to secure the tubes into the wells in the rack to prevent sample loss from overturned racks.


Companies