Aptar Pharma inaugurates NY site expansion
The dispensing and sealing company officially opened its site expansion in Congers, New York, USA on March 20
Aptar Pharma's site expansion in Congers, NY was inaugurated on March 20th. Aptar Pharma is part of AptarGroup, global supplier of dispensing and sealing solutions.
The inauguration was conducted by Stephan Tanda, AptarGroup's President and CEO; Salim Haffar, President of Aptar Pharma; and Alex Theodorakis, President Aptar Pharma North America. Several Aptar Pharma customers in North America attended the event.
Aptar Pharma's newly-expanded manufacturing capabilities will be used to complete premium injectable elastomeric component manufacturing, enabling Aptar Pharma to better serve its North American pharmaceutical customers.
"The new expansion supports growth in three directions," explained Bas van Buijtenen, President, Injectables Division, Aptar Pharma.
"It adds capacity to our network of global manufacturing sites and will be equipped with the latest technologies to meet growing quality requirements. The proximity to our North American customer base improves our service and responsiveness."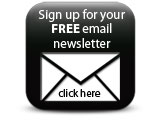 Aptar Pharma will be at the Chemical and Associated Technologies Association (DCAT) Week and at Interphex, on Booth 1734.
Companies