Aptar Pharma launches eDose counter for MDIs at CPhI
The easy to use medical device includes sensing technology which eliminates risks of miscounting doses
eDose counter for metered dose inhalers
Aptar Pharma will unveil its eDose counter for metered dose inhalers (MDIs) at CPhI in Barcelona next month.
The firm's patented eDose counter for MDIs is designed to be easy-to-use and reliable, and contributes to patient compliance.
Its unique sensing technology offers direct detection of the spray which eliminates risks of miscounting. The sensing technology is versatile and compatible with any metering valve design.
In addition, Aptar's eDose counter for MDIs includes inhaler priming and medication reminders-to-use and end-of-product-life warnings (flashing digits) while remaining cost-effective.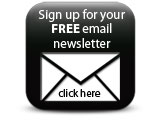 For more information on the device, please visit Stand 2M18.
Companies