Aptar Stelmi adds premiumCoat stoppers to its portfolio
They provide protection from contamination for sensitive and high-value drugs, including biopharmaceuticals
Aptar Stelmi premiumCoat protects injectables from contamination
Aptar Stelmi, part of the pharma division of the Aptar Group, which provides premium elastomeric closures for injectables, has added a range of coated stoppers called premiumCoat to its portfolio. They are suitable for the protection of sensitive and high-value drugs, including biopharmaceuticals.
These potent drugs include cytotoxics used in cancer therapies, novel vaccines, blood derivatives, hormones and many compounds used to treat auto-immune diseases, including monoclonal antibodies.
Because these injectables are fragile by nature, maintaining the integrity of the container closure while minimising interaction between the drug compound(s) and the component constituents is a challenge, the company says. Conventional elastomeric closure systems may not be an optimal solution for such drugs.
With the PremiumCoat elastomeric stoppers the surface of the elastomer is coated with a thin fluoropolymer film which acts as an effective barrier to many of the extractables and leachables that can be released from the elastomer and contaminate the drug.
Aptar Stelmi will unveil PremiumCoat at the upcoming Pharmapack Europe in Paris.
The company says it has spent the past three years developing the technology and preparing for the launch of the product.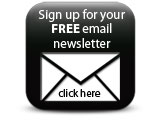 'PremiumCoat is the first product in our range of innovative solutions for high-value injectable drugs,' said Ghislain Fournier, Industrial & Technical Director, Aptar Stelmi.
Companies