Astell expands steam generator range
Free-standing models designed with peak demand in mind
The models are based on the successful integral steam generators used on Astell products for many years
Astell has introduced two colour touch screen, PLC controlled, electrical, stand-alone steam generators. The free-standing models, available with capacities of 48/72 and 96 kW, are based on the successful integral steam generators used on Astell products for many years.
These models are designed with peak demand in mind, essential for steriliser and autoclave cycles, but with the added advantage of a continuous supply of good quality steam for any other applications, such as chemical processing, textiles, food industry, healthcare etc.
The pressure vessel, pipework and fill tank are all manufactured from either 304 or 316 stainless steel, reducing the risk of contamination arising with lower grade materials.
The steam generators are all controlled from Astell's fully programmable, full colour touch screen PLC controller and are supplied as a single unit enclosed in an ergonomically designed case. They can also be supplied in a stainless steel enclosure.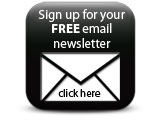 All units are CE marked and manufactured to PD97/23 EC Pressure Equipment Directive.
Companies