Avantor Performance Materials completes first Rx-360 audit
First consortium member to volunteer receives no critical observations
Avantor Performance Materials (formerly Mallinckrodt Baker) has completed the first supply chain security audit by Rx-360, an international, nonprofit consortium of pharmaceutical and biotechnology companies and suppliers dedicated to improving pharmaceutical supply chain security and advancing a long-standing commitment to patient safety.
Avantor was the first member of the Rx-360 consortium to complete the audit voluntarily, and the company's Phillipsburg plant received no critical observations. The audit analysed key points of supply chain security, including site security; quality management procedures; manufacturing operations; packaging and labelling processes; information technology security; and organisation and personnel awareness.
Avantor is an established global supplier of critical performance chemicals, including bulk pharmaceutical excipients, GMP-manufactured aqueous solutions and process chromatography media.
Launched in 2009, Rx-360, with more than 50 members, seeks to enhance supply chain security and assure the quality and authenticity of pharmaceutical products. To help establish and share best practices for supply chain security, Rx-360 is conducting comprehensive member audits that focus on the entire supply chain from the origin of raw materials to shipping of product.
One of the consortium's initial objectives, the Rx-360 Joint Audit Program, is more effective and thorough than audits conducted by individual pharmaceutical firms because qualified third-party auditors collect and analyse more information at one time.
Once complete, the audit report is placed into an electronic database accessible to all Rx-360 members, who can use the documentation instead of implementing an on-site audit themselves. Reducing the audit burden on suppliers allows them to redirect resources toward investing more in improving security.
'I am delighted to see the first of many joint audits take place under the auspices of Rx-360,' said Rx-360 chairman Lynne Byers. 'This marks a significant change in the mindset of many companies—we are all working together to help make our supply chains more secure.'
'Rx-360 has taken on the challenge of making the supply chain safe and secure,' added Avantor executive vice president of pharmaceuticals and the Americas, Paul Smaltz, who is also an Rx-360 board member. 'Avantor has voluntarily opened its doors to reassure our customers that we are committed to protecting our supply chain. We're proud to report that no critical observations were found during the Rx-360 audit.'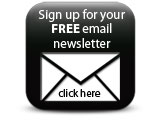 In addition to participating in the Rx-360 consortium, Avantor recently embarked on a comprehensive supply chain security initiative in collaboration with its customers and suppliers. This initiative includes regularly reviewing supply management procedures; providing tamper-evident features on all products; implementing transportation security measures; and using new technology to account for better product traceability.
Companies