BMS partners Ambrx in up to US$112m ADC deal
Biotechnology | Finance | Research
To develop antibody drug candidates for cancer indications
Bristol-Myers Squibb (BMS) is to use Ambrx's protein medicinal chemistry technology to develop antibody drug conjugates (ADCs) for cancer indications, in a deal that could potentially be worth US$112m to Ambrx.
This is the third collaboration between the two companies.
Under terms of the agreement, BMS will pay Ambrx an upfront payment of US$15m, funding for discovery and research activities, plus potential development, regulatory and sales based milestone payments of up to $97m for each product resulting from the collaboration.
BMS will receive worldwide rights to develop and commercialise products resulting from the collaboration, and Ambrx is eligible to receive royalties on net sales. Additional terms were not disclosed.
'Bristol-Myers Squibb is a global biopharmaceutical leader with expertise developing and commercialising novel medicines for the treatment of cancer and other diseases, and we are pleased to enter into a third collaboration with the company to include another aspect of our technology platform,' said Lawson Macartney, Chief Executive of Ambrx. 'We look forward to working together to further utilise Ambrx's technology to discover and advance these antibody drug conjugates for oncology indications.'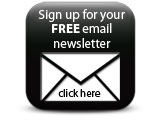 Ambrx and BMS entered into two separate agreements in September 2011 to develop biologics created with Ambrx's protein medicinal chemistry technology. These therapeutic candidates, which target the Fibroblast Growth Factor 21 (FGF-21) protein for the potential treatment of type 2 diabetes, and the Relaxin hormone for the potential treatment of heart failure, are being developed by BMS.
Companies