BMSystems and Persistent Systems establish joint biology R&D initiative
Aim to eliminate use of animals in contact allergy testing
Bio-Modeling Systems (BMSystems), a French developer of biological in silico models validated in vivo, has announced a joint systems biology research and development initiative with Indian software specialist Persistent Systems.
The firms aim to develop a predictive computer-simulated skin model that will help eliminate the use of animals in contact allergy testing in the pharmaceutical and cosmetics industries. The announcement follows the European Union's ban on the import and sale of cosmetics containing ingredients tested on animals.
Bio-Modeling Systems will combine its CADI modelling platform with Persistent's new Cell-in-Silico software to provide the first holistic systems-based drug discovery solutions.
'Bio-Modeling Systems and Persistent Systems have come together to develop a much needed solution that will address the pharma and cosmetic industries' need for predictive modelling of skin in silico,' said Anand Deshpande, Managing Director and CEO of Persistent Systems. 'Bio-Modeling Systems scientists have pioneered heuristic biological modelling with their CADI platform. By coupling this with Persistent Systems' strength in mathematical modelling and IT, we will develop a viable in silico alternative to animal testing.'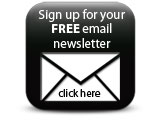 Francois Iris, CSO of Bio-Modeling Systems, added: 'For the first time ever, mechanistic modelling and dynamics engineering will be merged, bringing a whole new level of understanding to the multi-scale biological space.'
Companies