Bioprocess control in line using optical sensing
Process Analytical Techniques (PAT) and Quality by Design (QbD) initiatives are leading the industry to adopt real-time, continuous monitoring techniques that allow better knowledge from inside the process. Historically, process control has been a combination of real-time physical data and off-line, lab-based, analytical sampling with process quality determined after the process is completed. Stratophase has introduced a real-time, in-line optical media sensor that monitors the media's status and automates glucose feeding
Optimising feed control can improve the yields, quality and cost efficiency of bioprocesses. Stratophase has developed in-line, continuous optical measurement technology that can help.
Within pharmaceutical process development there is a driving need for control and monitoring instrumentation that is robust, easily installed, suitable for all reactor sizes and operator independent. Additionally, the FDA's Process Analytical Techniques (PAT) and Quality by Design (QbD) initiatives are leading the industry to adopt real-time, continuous monitoring techniques that allow better knowledge from inside the process.
Historically, process control has been a combination of real-time physical data such as pH and dissolved oxygen (DO) and off-line, lab-based, analytical sampling with process quality determined after the process is completed. Figure 1 depicts the number of steps and the time taken with current approaches. Additionally, the absence of real-time, continuous monitoring has restricted the use of fed-batch or continuous nutrient feeding regimes, which allow greater optimisation of both the process metabolic rate and the use of process consumables.
Of particular interest is real-time control of glucose, the nutrient in many bioprocesses. Recent advances in micro-optical sensing technology means that real-time, in-line monitoring of glucose, within the process media, is now a reality. This allows manufacturers to implement a fed-batch strategy using glucose consumption rate, which automates the feeding regime, takes fewer steps and can be repeated frequently. The comparative control loop using real-time monitoring is illustrated in Figure 2. In addition to feed control, this approach provides manufacturers with key process data such as batch-to-batch process monitoring, maximum metabolic rate and end of process, a notoriously difficult parameter to monitor. Each of these additional data points increases process knowledge and influences process yield and quality.
Figure 1: Sample based feed control
Working with industry partners, UK-based Stratophase has introduced a real-time, in-line optical media sensor, Ranger Probe, that monitors the media's status and, in combination with its intelligent management system, Ranger Manager, automates glucose feeding.
Figure 2: Automated feed control
A recently published paper by the Massachusetts Institute of Technology (MIT) citing work on monitoring a biofuel process illustrates the close correlation between glucose measurements using the in-line, real-time, optical sensor and off-line measurement of glucose using a traditional YSI instrument (Figure 3).
While it is important that the new technology correlates well with the more familiar off-line approach it should be noted that the YSI data set consists of four measurement points whereas the optical sensor provides continuous information over the 2-hour period. This is a critical consideration because many processes run over several days, often requiring skilled operators to take infrequent samples, in comparison with the continuous, automated optical sensor.
Figure 3: A novel on-line autoclavable glucose probe, based on refractive index detection (from Stratophase), was employed and the data were compared with that of an off-line bio-chemical analyser (YSI Inc). The graph shows that there is good agreement between the two sets of data
The MIT case study shows that the optical sensor's glucose response correlates closely to off-line analytical techniques. This has been independently confirmed by internal analysis.
Work carried out in Stratophase's in-house applications lab has confirmed the use of the optical senor as a real-time monitor for batch-to-batch control. Multiple controlled process runs have confirmed a characteristic 'signature' for yeast fermentations, for example, automatically generated by the system (see Figure 4). Without further analysis this process profile can be used to monitor process batches to ensure that they are within a defined process window or trigger an alarm if the process runs outside the window.
Figure 4: Automated feed control
Further analysis of the process profile data within the management system allows additional information to be presented to the user. By automatically generating a 'rate of change' model from the process signature the 'maximum metabolic rate' and 'reaction completion' points can be clearly seen (Figure 5). These examples illustrate process monitoring that provides the manufacturer with information in real-time and automatically.
Reaction completion data is particularly useful since processes are often allowed to run 15% to 20% beyond their completion point to ensure the end point has been reached. This inefficient use of equipment can degrade the volume capacity of the facility, under-utilising the capital and operating investment.
Figure 5: Automated feed control
Further examples illustrate the use of the optical data to control nutrient feeding, in particular glucose feeding within a microbial process. In all cases the real-time readings are confirmed by off-line analysis. As previously described, the optical sensor data correlates to glucose consumption. To achieve fed-batch control the sensor data is used to monitor metabolic rate, which typically increases as the process 'activates' and glucose is consumed until a maximum consumption rate is reached.
The point at which the rate starts to decrease is the ideal time to inject additional glucose. Figure 6 shows the sensor response to the insertion of glucose. The feed is automatically triggered by the sensor observing the 'cross over point', activating the feed pump and the upward/downward response corresponds to glucose insertion/consumption.
Figure 6: Key process parameters
It is important to note that the feeds are triggered by process demand rather than by time, hence the feed periods lengthen as the process reaches its end. The short-term sawtooth effect is characteristic of the glucose status. Of equal interest is the upward trend, which is an indication of ethanol production. This can be seen in Figure 7 where very fine (1g/l) pulses are used.
Figure 7: Key process parameters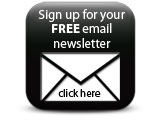 These case studies illustrate the importance and viability of real-time, automated glucose monitoring and feed control using a micro-optical sensor mounted directly into the process media. This additional capability enables closer process control leading to improved yield, quality and cost efficiency.
Micro optical sensor for in situ monitoring
Working with solid state silicon and fibre-optic technology, Stratophase has developed a micro-optical sensor optimised for real-time, in situ bioprocess control and monitoring. The patented process produces optical structures that route light around a small silicon chip. By immersing the sensor in process media the refractive index of the media is measured directly. This real-time measurement responds to metabolic rate, nutrient additions and end of process.