Biota Pharmaceuticals to cut 30% of workforce
As it shifts focus from early stage to clinical-stage development programmes
Biota Pharmaceuticals, a developer of anti-infective drugs, is to cut 30% of its workforce as it shifts its focus from early stage research to clinical stage development programmes and aligns its operations and resources.
The move follows a review of the business by the Board of Directors.
The firm, which has operations in the US, Australia and the UK, will concentrate the redundancies on research and development functions concerned with drug discovery, but general and administrative roles will also be affected. The reduction in the workforce will be implemented immediately. Biota has already closed its Rockville, Maryland facility and expects to complete the relocation of its US corporate headquarters to Atlanta, Georgia next month.
The firm will continue to support and advance the development of laninamivir octanoate for the treatment of influenza A and B infections in the US market under its contract with the US Office of Biomedical Advanced Research and Development Authority (BARDA). A Phase II clinical trial is expected to start in the second half of the year in the Southern Hemisphere.
Biota will reduce its preclinical programmes by focusing activities on developing an oral antiviral for respiratory syncytial virus (RSV) and an oral/IV antibiotic targeting GyrB/ParE with activity against gram-negative and multi-drug resistant bacterial pathogens.
We are taking these steps to establish a strong financial and operational foundation from which to leverage our flu franchise
The firm will also complete preclinical activities related to hepatitis C non-nucleoside polymerase inhibitors and antibiotics for gram-positive bacterial infections, while continuing to pursue out-licensing opportunities for these programmes.
Biota will complete the evaluation of various clinical and regulatory pathways over the 'next several quarters' for vapendavir to determine whether to continue its late-stage clinical development for the reduction of exacerbations caused by human rhinovirus (HRV) in patients with moderate to severe asthma or chronic obstructive pulmonary disease (COPD).
The firm will 'pursue in-licensing, acquisition, co-development, and other similar collaborative clinical-stage development opportunities to better balance its pipeline' and reduce its cost structure to provide flexibility to put additional resources into clinical-stage development programmes.
'We are taking these steps to establish a strong financial and operational foundation from which to leverage our flu franchise and balance our development pipeline with more differentiated, clinical-stage development programmes,' said Russell Plumb, President and Chief Executive of Biota Pharmaceuticals.
'This strategy is designed to streamline our portfolio of preclinical programmes, conserve capital, and focus our operations on advancing or securing development programmes that we believe can best drive shareholder value over the next several years.'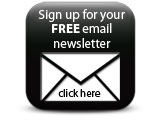 The company will take a charge of approximately US$2m in the fourth quarter as a result of this move.
Companies