Blockchain solution that ensures marketplace data integrity
Online marketplace Scientist.com launches the DataSmart platform based on blockchain technology
Scientist.com, the life science industry's leading online marketplace for outsourced research, announced it has launched DataSmart, a platform to ensure data and information integrity. DataSmart is based on proprietary blockchain technology developed by Scientist.com.
"Blockchain's ability to ensure the integrity of information is the basis of its use in cryptocurrencies. In biopharma research we need blockchain technology to verify and validate the supply chain and to ensure the integrity of research data," said Chris Petersen, CTO and founder.
"Our new DataSmart platform enables pharmaceutical and biotech companies to demonstrate that critical supplier information and important research data has not been tampered with and remains unaltered."
Much of the data created during late-stage preclinical and clinical phases of drug development is submitted electronically to regulators prior to drug approval.
Biopharma companies need to prove to regulators that the data has not been tampered with after it was first obtained. Within the biopharma industry, late-stage preclinical and clinical research is subject to the strict guidelines of 21CFR Part 11, under which electronic records are considered trustworthy and equivalent to paper records.
"The cost and time spent adhering to 21CFR Part 11 has made it prohibitive to ensure data integrity at earlier stages of the drug discovery and development process," said Kevin Lustig, CEO and founder.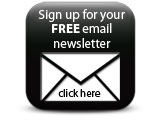 "Our new DataSmart platform makes it possible to extend data integrity protections throughout the entire drug research process, from concept to clinic and beyond."
Companies