Brecon Pharmaceuticals installs JD Edwards web portal
Clients will now be able to track and manage clinical trials online
Clients will have real-time access to their trial data wherever they may be
Following last year's introduction of the JD Edwards ERP system at Brecon Pharmaceuticals, the company has now added a further module to enable clinical trials clients to track and manage their studies online.
Currently, most clients are updated monthly – more frequently if required - on trial progress but once the portal goes live in July 2011 they will have access to their data anytime, anywhere.
Giving clients access to data relating to material being managed through Brecon's Hay-on-Wye, UK site, the portal has three separate access levels: level 1 is sponsor level, which offers access to all information relevant to the sponsor company, level 2 is trial specific access and level 3 is clinical site specific access. Moreover, the client can grant access to each level as appropriate and access can be blinded or unblinded.
The portal has three separate access levels
The software is also very user-friendly compared with many on the market and is extremely flexible, accommodating different trials and projects and including a dashboard function for an instant status overview.
'The introduction of this portal is a huge step forward for us,' explains Sue Miles, head of clinical trials services at Brecon. 'It is phase one of a three-year programme, with later phases including EDC links with clients and IVRS suppliers, tracking project status against milestones and secure file sharing capabilities among others.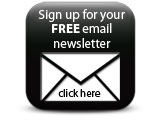 'It will be extremely beneficial to our clients to have fast, tailored and trustworthy real-time access to their trial data wherever they may be.'
Companies