Bristol-Myers Squibb and Tsinghua University collaborate
Bristol-Myers Squibb will fund oncology and immunoscience research at university in Beijing, China
Bristol-Myers Squibb has formed a multi-year partnership with Tsinghua University of Beijing, China.
According to the agreement, Bristol-Myers Squibb will fund oncology and immunoscience research at Tsinghua University's School of Life Sciences.
The partnership will also focus on structural biology research – the science of mapping the 3D protein structure of biomolecular targets – that will serve as the basis for future drug discovery projects.
'This is Bristol-Myers Squibb's first discovery collaboration in China and is an example of the company's deepening commitment to the country,' said Francis Cuss, senior vice president, Research.
Tsinghua University was founded more than 100 years ago and is committed to working with partners to jointly conduct cutting-edge research.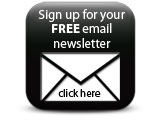 'I strongly believe that future cooperation between Tsinghua University and Bristol-Myers Squibb will bring about further-reaching consequences to both organisations and I wish every success in this cooperation,' said Professor Kejun Kang, vice president of Tsinghua University.
Companies